*Use as directed
The Doctor's® Brushpicks®
---
Safely remove food debris and fight gingivitis with The World's Best Toothpick® - The Doctor's® BrushPicks®.
Safely removes food debris
Stimulates gums to promote periodontal health
Helps fight gingivitis
Directions:
Insert brush and rotate/slide back and forth.
Gently slide the pick back and forth, up and down.
Use flexible brush tip to clean molars.
Fresh Guard® Soak
---
Specifically designed to clean your NightGuard® and other dental devices.
Learn more
Browse other Products
---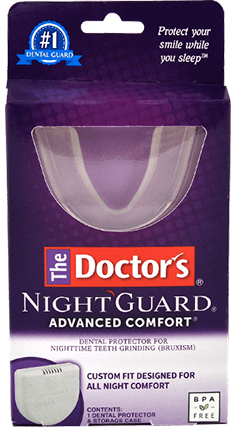 The Doctor's® NightGuard
Advanced Comfort®